A beautiful entrance says a lot about a house, so its details and characteristics are worth highlighting, since it is part of the main facade, it is our letter of introduction and the first impression that we will give to the guests who visit our house.
With your personal stamp and dose of creativity, the entrance can be renewed; sometimes with simple details or with more complex elements. If you feel like it's time to give your entrance a new look, in today's book we will give you 16 ideas that will inspire you to renovate it as soon as possible.
A color change
Colors have the ability to transform spaces and our mood. To give a renewed air to the entrance of the house, a simple and very effective solution is to change the color of the walls that frame the front door. The choice of color should be in harmony with the rest of the facade, but if neutral colors predominate, it is worth the risk, choose a color that makes you smile every day.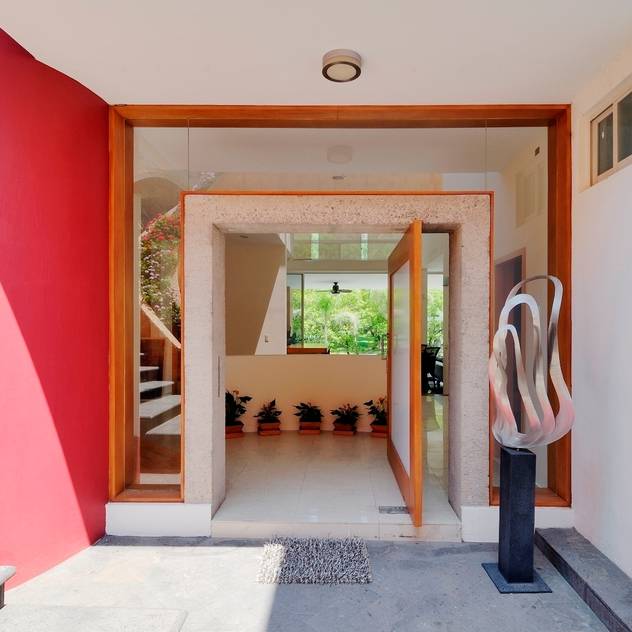 EXCELLENCE IN DESIGN www.jorgearambula.com
A garden
Decorating the spaces of the house with nature, gives them an elegant, fresh aesthetic and full of color and textures. A front garden is an excellent idea to renovate the entrance of the house. The size will depend on the space you have available, the best thing is that there are alternatives even for the smallest and narrowest dimensions.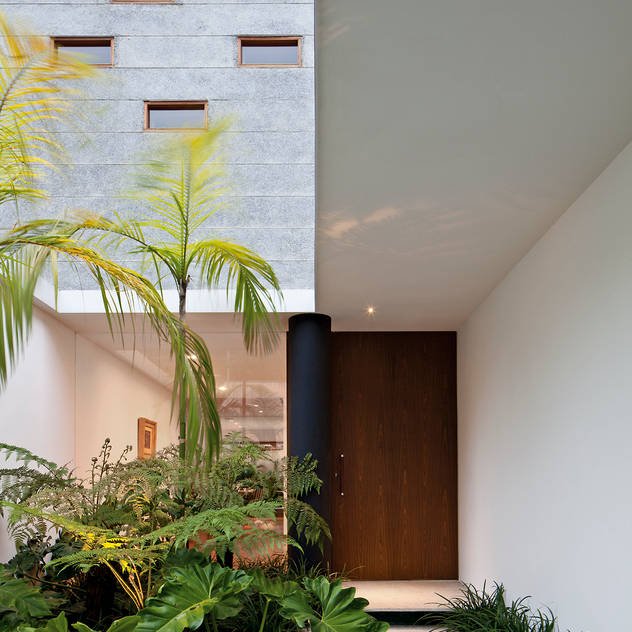 Pascali Semerdjian Architects
A green wall
An alternative to having a front garden, which will not take up space but will highlight the beauty of the entrance, is a green wall. As you can see, only a strip of plants in one of the columns at the entrance completely transform its appearance, enhancing the beauty of the entrance to the house.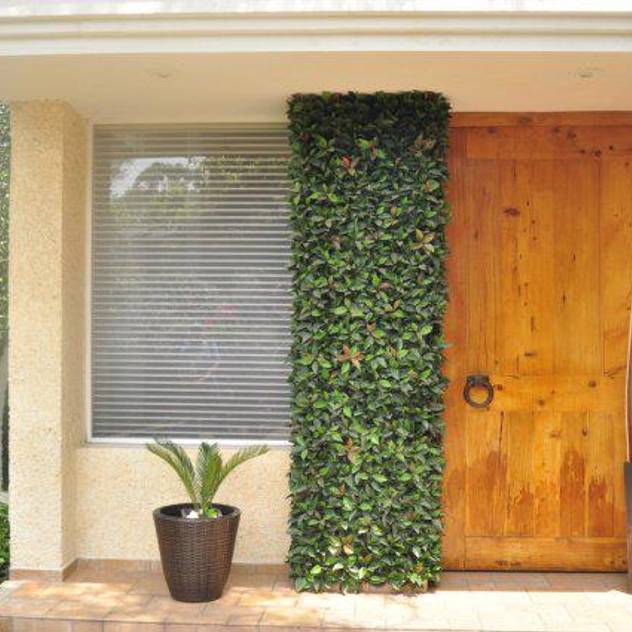 RANKA SYNTHETIC FOLIAGE
Roads
The paths are a fantastic idea to decorate the exterior areas of the house, and at the entrance they highlight the access, guiding visitors along a route that can be interesting if attractive materials are added as we can see in this image. The combination of stone and wood is ideal, natural and full of texture and subtle contrasts.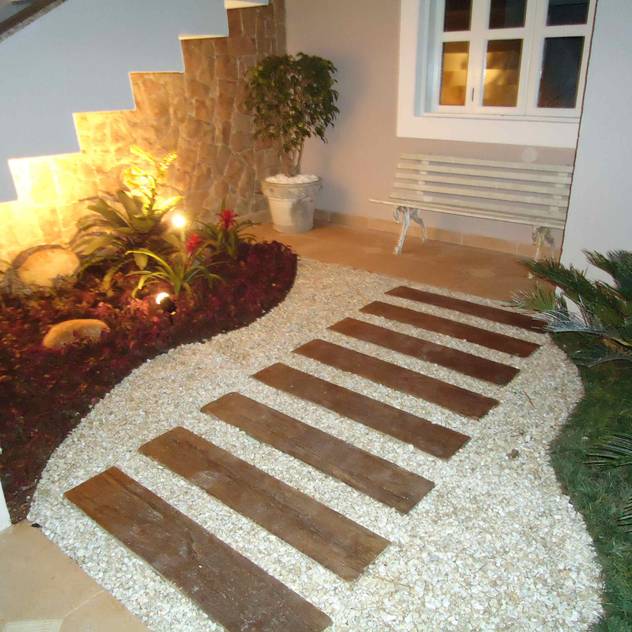 KÁTIA BORGES – ARCHITETURE + INTERIORS
A water fountain
The fountains offer an incomparable beauty in the design and decoration of the house. Its constant sound is relaxing, harmonious and is a very original idea to put at the entrance of the house. There are designs that adapt to any space and budget, so it is an option that should not be ruled out.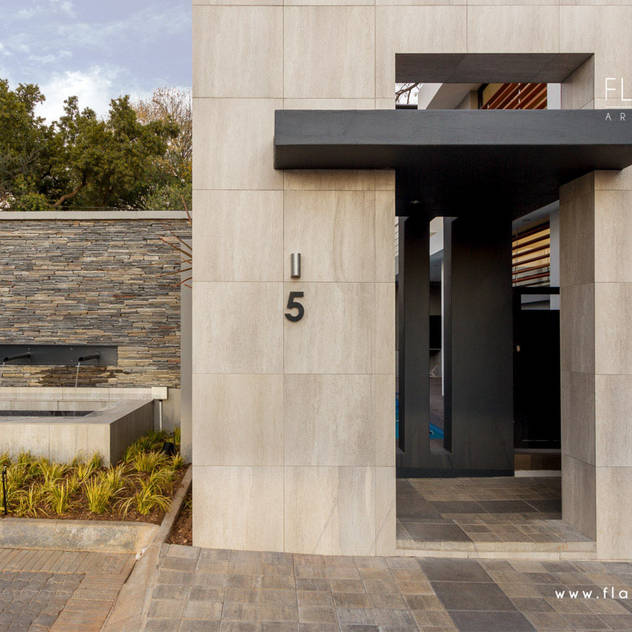 FLANEUR ARCHITECTS
Creative signs
The house number must have adequate visibility and be visible to all. For added emphasis, it can be placed in a planter near the door with lighting that makes it visible at night.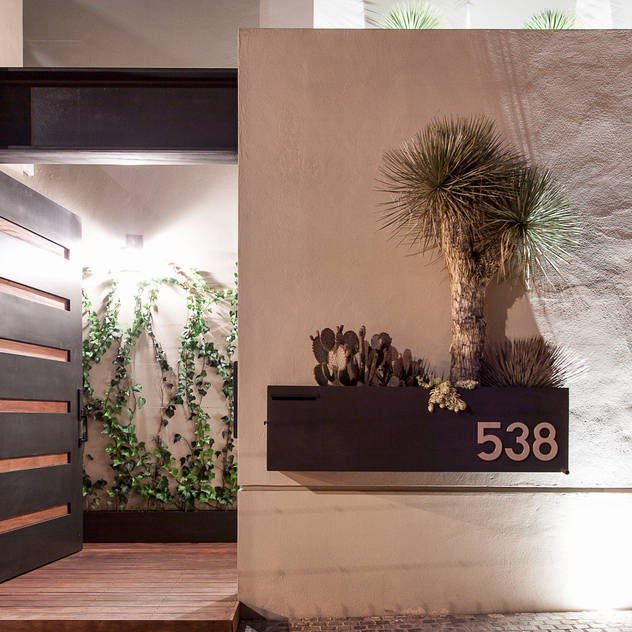 LOYOLA ARCHITECTS